For years people inside and outside of the search engine industry have misunderstood "no-follow" links. Recently, it has became more defined by Google and should allow online publishers to be more cognizant of optimization opportunities.
For ages, "Nofollow" value attributes on links have provided online publishers with a straight forward way to share with search engines, for all intents and purposes, to ignore a link on their website while still providing the user with potentially valuable content.
On September 10th, 2019 Google released new link attributes that will give consumers heightened visibility into paid, user generated, or non paid links.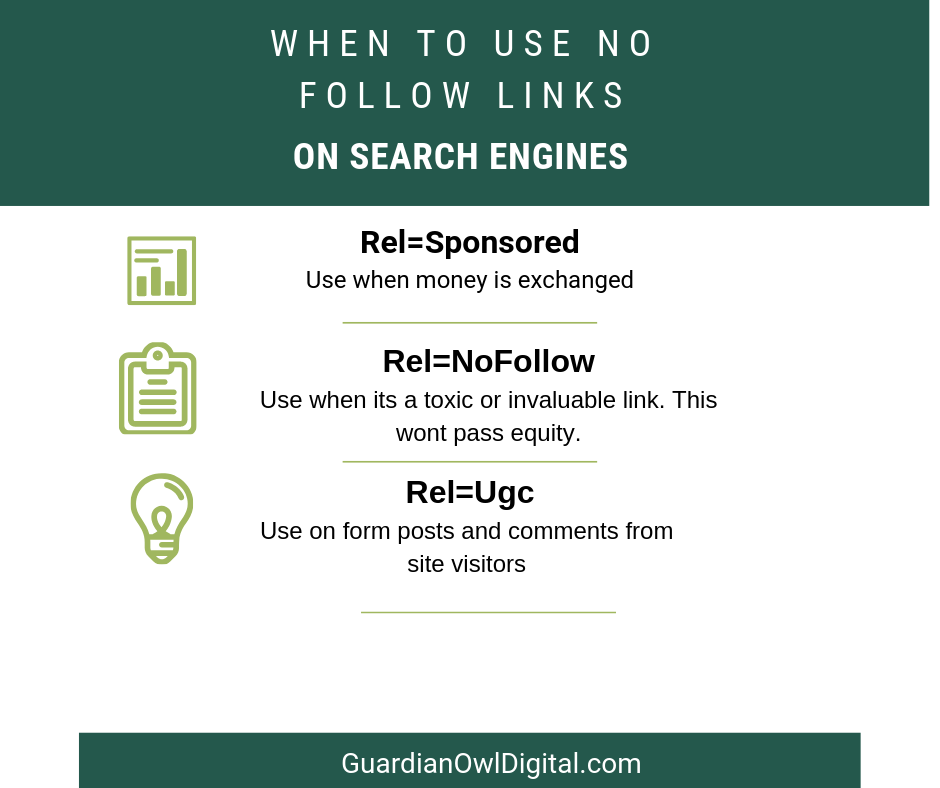 Why should I bother using any of these new attributes on my business website?
Using the new attributes allows Google to better process links for analysis of the web. That can include your own content, if people who link to you make use of these attributes.
As Media Vine mentioned The more information you give Google, the better.
Why? Because Google is constantly looking to better understand the context of your webpages.
Need help in better understanding your current backlink strategy? Contact Guardianowldigital.com today to see how we can help!