Ready to Be Found Online?
Serving Success on Search Engines
Since 2013.
What We Do
SEO is a long process and there's no silver bullet to the top of search engines like Google. If you're reading this thinking, "that's not what the other agency told me" we may not be the best fit.
We've been a Google Partner since 2013 and recently named a 2019 Forbes Council Member.  We've been "doing Seo" since it's infancy and are determined to protect our clients from the "set it and forget it" seo strategy that too often get's buy in from business's.
Gaining visibility on search engines takes a lot of communication between partners, with search engine tools, data aggregators, as well as actual on site work.
It's critical that as a business owner or company executive you look to SEO as investing in growing your website net worth, not an overnight success.
Let's Work Together!
Ready to join our Guardian Owl Nest?  We can't wait to learn about your business and what your online goals are.  Lets have a converation and see if it's a good fit for us both. 
We Know What Works, And What Doesn't.
Since 2013 we've been working with business owners and enterprises raise their credibility and rankings online.  Every business has unique objectives they are trying to achieve with their online visibility however we've found that the majority of businesses judge if "seo is working" on increased opportunities.  Is the business website receiving more calls, form submissions, chats, and online call to actions.
Our main focus across industries is always to drive an increased volume of relevant visitor traffic to help accomplish those objectives. This doesn't include "sending bot traffic", driving more impressions but no real on-site metrics, or even spam traffic.  This includes rolling up our sleeves, working hard every day, and stayin on a timeline that will meet the business goals we set out to achieve.
LET'S GET YOU FOUND ONLINE
Guardian Owl New Client Growth Expectations After 45 Days
-10% Increase in New Visitor Website traffic from Organic 
-Website is achieving 3,000-5,000 more impressions on Google every 30 days
-30% Increase in local Search Impressions
-10% Increase in Call or Form traffic
Get the latest weekly search engine changes right to your inbox. 
Be "in the know" of how digital algorithms, platforms like Google, Facebook, and LinkedIn are affecting your business.
Our Latest Digital Marketing Partnerships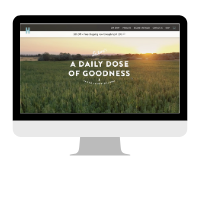 CBD Company
Hectars.com is committed to creating small-batch wellness products for health-minded people, lovingly crafted from pure Kentucky grown and processed hemp.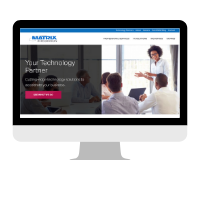 B2B Technology Company
Matrix Integration is a B2B technology company providing cutting-edge technology solutions to accelerate your business.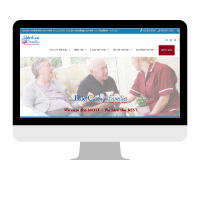 Senior Care Company
ElderCare 4 Families provides quality, dependable, and professional care that aims to preserve independence and contribute to an overall better life for their clients.