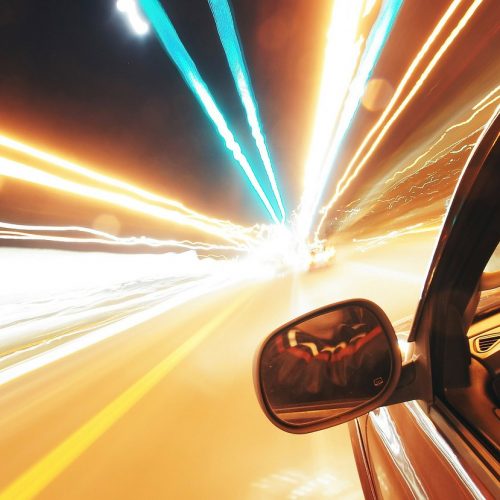 Leaders in Automotive SEO
Search Engine Optimization is difficult to manage for any business owner, but optimizing for automotive dealer websites is even more complicated.  
According to Google the average car shopper visits just two car dealerships prior to pulling the trigger on a new car.
So how do you rank for search terms that drive vehicle detail views on your website from your local market, complying with your franchise coop rules and all without spending a fortune on Google? 
Guardian Owl Digital can help you get higher.
Start Dealership SEO by Keeping it Simple
Adding your sales and service listing to Google My Business can seem like a simple start but when is the last time you really checked to see how optimized you are locally?
It turns out there's a lot more you can do to optimize your presence on Google for both sales and service with Google's new GMB features.
Add GMB Categories
Google My Business allows you to select categories (a primary category and additional categories) to describe what your automotive dealership offers. 
Add GMB Product Posts Weekly

Dealer Google My business Case Study
Through adding a Bob Hook Service Center Google My Business we gained the following in 28 days:
40% increase in Map Views
57% increase in Website Visits
96% in Photo Views
8% in Search Views
34% increase in Discovery Searches (People who have never been to our site)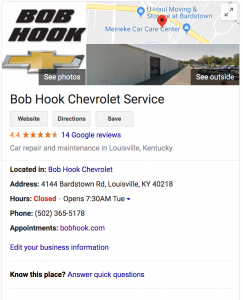 Customer Retention
We understand how important customer retention is in this ever growing industry. We can help keep your customers coming back.
On top of the trends
The automotive industry moves at lightning speed. We stay up to date on the ever changing information pertaining to your industry so you are ahead of the curve.
Creative Services
Your content marketing will never be stale with Guardian Owl. From custom video creation to blog posts about your dealership and everything in between we handle it all.