Guardian Owl Digital Video Marketing
Serving Success on Search Engines
Since 2013.
 Why We Do It
It's no secret that video marketing is becoming a bigger part of companies' inbound marketing strategies and for good reason. The "play button" is becoming the most compelling call-to-action on the web.  Research has even found that using the word "video" in an email subject line boosts open rates by a whopping 19%!
65% of video viewer's watch 3/4 of a video
75% of business executives watch work-related videos at least weekly
81% of people feature their video on their brand website
96% of B2B companies are planning to use video in their content marketing
52% of marketers worldwide named video as their best ROI for paid search
What We Do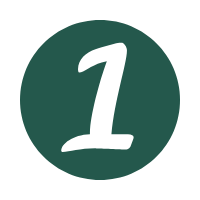 Non Skippable Video Ads
Non-skippable video ads must be watched before a YouTube video can be viewed. Long non-skippable video ads may be up to 30 seconds. These types of YouTube ads can appear before, during, or after the main video.
When a viewer watches the full ad, the advertisers have to pay and the creator gets paid. If your landing page is set up correctly and your videos are engaging, you will be able to capture relevant leads.
The catch here is every time your ad comes up, you will pay for it. These will typically be used by businesses with bigger budgets.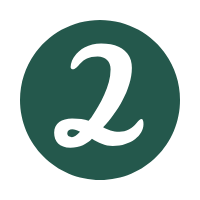 In Stream Skippable Ads
TrueView skippable video ads allow viewers to skip ads after 5 seconds if they choose. The ads can be inserted before, during, or after the main video.
Instream give the viewer the option to watch your ad or skip it. Once the viewer watches 30 seconds of your video, the creator is paid and the advertisers are charged.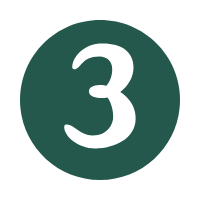 Display Video Ads
Display ads appear to the right of the featured video and above the video suggestion list. Display ads may run across all areas of YouTube, except on the homepage.
If a view is interested in your product or service and they see your Display, you should get a click.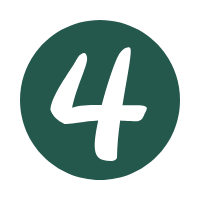 Overlay Video Ads
Overlay ads are a transparent advertisement that appears on the lower 20% portion of your video. This ad type only appears on desktop and laptop computers. Viewers can also exit the ad at any time. These tend to cause problems as there are false clicks and many YouTubers do not enjoy seeing them.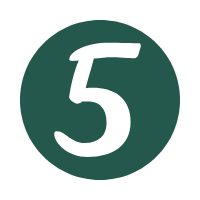 Midroll Video Ads
Midroll ads are currently available for videos over 15 minutes.
These ads are spaced within the video—similar to the way TV commercials roll out during a program. Viewers must watch the ads before they can continue to view the rest of the YouTube video.
Advertisers can insert ad breaks at natural pauses throughout the YouTube video for the better, more streamlined viewing experience. These ads only appear on desktop, laptops and mobile devices.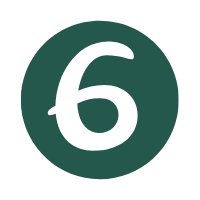 Sponsored Ads
Sponsored Cards display content that is relevant to the YouTube video, such as products featured in the video.
Viewers see a teaser for the card for a few seconds, then they can also click the icon in the top right corner of the video to browse the cards. This is available on desktop and mobile devices.
LET'S GET YOU FOUND WITH VIDEO
How Much Does Video Marketing Cost?
As a digital marketer, you are probably assuming that video advertising is expensive, but YouTube makes video advertising pretty affordable. Remember, with YouTube advertising, you pay per video view whether it's for a full video or 30 seconds.
A typical video ad view costs between $.106 and $.30 per view, depending on your video quality, targeting, and marketing goals.
In the traditional advertising world, there has always been a gap between advertiser and consumer being that the advertiser has never been able to directly connect with the consumer based on real time need. YouTube is bridging that gap that has existed for so long. Not only is this far more efficient for advertisers as they don't invest marketing dollars on ads for people who aren't interested, but it's more relevant for the consumer as well. 
of America 18-24 year olds use YouTube daily
Hours of video are uploaded to YouTube every minute.
Of YouTube views come from mobile devices.
Out of 10 people prefer online video platforms to live TV.
Get the latest weekly search engine changes right to your inbox. 
Be "in the know" of how digital algorithms, platforms like Google, Facebook, and LinkedIn are affecting your business.
We Know What Works, And What Doesn't.
Since 2013 we've been working with business owners and enterprises raise their credibility and rankings online.  Every business has unique objectives they are trying to achieve with their online visibility however we've found that the majority of businesses judge if "seo is working" on increased opportunities.  Is the business website receiving more calls, form submissions, chats, and online call to actions.
Our main focus across industries is always to drive an increased volume of relevant visitor traffic to help accomplish those objectives. This doesn't include "sending bot traffic", driving more impressions but no real on-site metrics, or even spam traffic.  This includes rolling up our sleeves, working hard every day, and stayin on a timeline that will meet the business goals we set out to achieve.
Our Latest Digital Marketing Partnerships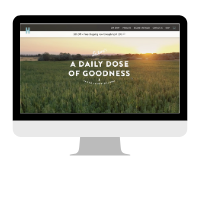 CBD Company
Hectars.com is committed to creating small-batch wellness products for health-minded people, lovingly crafted from pure Kentucky grown and processed hemp.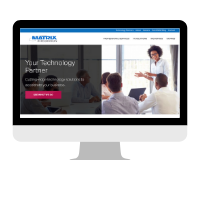 B2B Technology Company
Matrix Integration is a B2B technology company providing cutting-edge technology solutions to accelerate your business.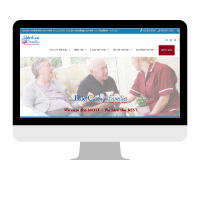 Senior Care Company
ElderCare 4 Families provides quality, dependable, and professional care that aims to preserve independence and contribute to an overall better life for their clients.
Let's Work Together!
Ready to join our Guardian Owl Nest?  We can't wait to learn about your business and what your online goals are.  Lets have a converation and see if it's a good fit for us both.