Nothing moves faster than the internet. Except maybe for the countless ways to advertise on the internet. As if keeping up with constantly shifting consumer interests wasn't tricky enough, companies also need to stay informed of changing laws, updated search engine algorithms, and improved electronic information sharing. Marketing professionals need a steady hand to hit such a fast-moving target.
Below are a couple of examples of how SEO (search engine optimization) is constantly evolving: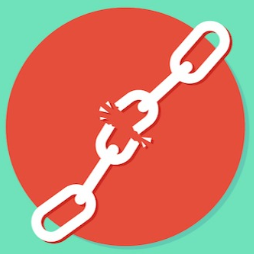 Link building used to be all about the volume of links in order for your site to rank high in search engine results. However, the quality of those links – their viability and credibility – speaks volumes. It is a circuitous path: links that you provide to external sources drive traffic to your site, and your site drives traffic to relatable content elsewhere on the web.
Links are about relationships. And, as with real people, you want to build quality relationships. Not only should the content that is shared be relevant, but the sites should be credible in their industry. Pairing up with an authority on a topic or product makes you an authority by proxy.
New technology finally allows us to 'talk' to our computers (phones, tablets, other devices) the way we imagined it should work when we were kids. Keyword searches used to have to be exact matches to yield results. (And who hasn't spelled 'moccasins' wrong when shopping for them?) But current technology allows a search engine to interpret an entire question and produce strikingly accurate results.
But casting a wider net is not always a good thing. If more generalized search results bring unwanted traffic to your site, now you are paying for advertising that isn't helping you. Additionally, potential customers become frustrated, sometimes simply by finding you, but not wanting you.
It's also important to note that results for paid search ads (also called PPC ads) come about differently than 'organic' searches. Depending on your marketing efforts and SEO plan, your approach depends on your goal.
An SEO expert such as Guardian Owl can help your company weed out unnecessary SEO tactics that aren't working. Contact us today to analyze your current SEO plan. We'd love to put our expertise to work for you.