With more than 700 million active users, Instagram is a powerful platform for connecting with your customers. Companies now have the option to create a Business Profile, which offers the opportunity to expand your reach without spending a huge chunk of your marketing budget. But while creating an Instagram account may not be expensive, you don't want to waste any time or resources in developing your reputation on the site. What should you keep in mind for the best ROI (return on investment)? The following list should serve as a guideline:
Be creative
Tell a story
Utilize hashtags
Partner with other Instagram users
Offer exclusive content
Analyze results
Some of the allure of social media platforms, especially Instagram, is the ability to form common bonds. Businesses thrive on the site because they are able to build relationships by connecting with their audience's interests and passions. Although the site did not start out as a marketing platform, it quickly became a venue for businesses to showcase their wares. But you still have to work to build that bridge that brings customers to you. One way to do this is to partner with an 'influencer' on social media. Consumers value the authenticity, genuine connections, and hard-earned trust of proper influencer marketing. If an influencer's posts start to feel contrived, then their followers look elsewhere for insight and advice. And they take their discretionary income with them.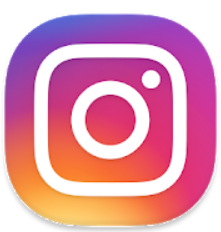 It's important to note that transparency is of utmost importance to users, and also to the FTC (Federal Trade Commission). In fact, the FTC is enforcing what is termed 'clear and conspicuous' disclosure of any paid activity on social media sites. While both consumers and businesses desire this transparency too, it still has to be a simple and obvious process so that the site doesn't drown in disclosures and caveats. Instagram's new tools help businesses and influencers navigate those waters easily (and nobody is drowning!). Additionally, consumers have been happy with gaining transparency that does not interrupt the value of the site.