Search engine marketing (SEM) is a form of online marketing that involves the promotion and management of websites by increasing the site's visibility in search engine results. This is primarily achieved through paid advertising. SEM may be incorporated with search engine optimization, which adjusts the website content and the site architecture to achieve a higher ranking in search engine results pages to enhance pay-per-click listings. This enables advertisers to bid on specific keywords and key phrases, and ensures their ads will appear higher up in the search engine recommendations.
Search engine marketing uses five methods and metrics to optimize websites.
Keyword research and analysis has three "steps":
Ensuring the site can be indexed in search engines.
Finding the most relevant and popular keywords for the site and its products or services; and,
Using selected keywords on the site to generate and convert traffic.
A follow-up on keyword analysis and research is the search perception impact.
Website saturation and popularity is the amount of presence a website has on search engines that can be analyzed through the number of pages on the site that are indexed by search engines, and how many backlinks the site has. This requires website pages to contain keywords for which people are searching in order to ensure that they rank high enough in search engine rankings. Most search engines include some form of link popularity in their ranking algorithms.
Back end tools provide data on a website and its visitors and allow the success of a website to be measured. Tools range from simple traffic counters to more sophisticated tools that are based on page tagging. These tools can deliver conversion-related information.
Whois tools reveal the owners of various websites and can provide valuable information related to copyright and trademark issues.
Google Mobile-Friendly Website Checker is a test that will analyze a URL and report if the page has a mobile-friendly design.
The more advertisers are willing to pay for clicks, the higher the ranking for advertising will be, which in turn leads to higher traffic. Investors must consider their ROI to determine whether the increase in traffic is worth the increase in price of SEO and SEM services available on the market at this time.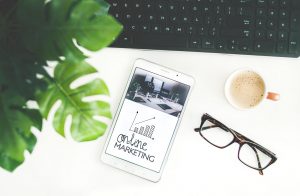 Here is the main reason investors choose to use SEM even at the higher prices: SEM can build traffic quickly based on the degree of competition. Consumers use search engines multiple times a day to find all kinds of information. Studies show these potential customers tend to trust and focus on the links shown at the top of the first results pages; hence the importance of SEO and SEM. However, a large number of online sellers do not buy search engine optimization to obtain higher ranking lists of search results, and prefer paid links instead. This being said, it is virtually impossible for advertisers with limited budgets to maintain the highest rankings in an increasingly competitive search market.