Ready to Learn Digital Marketing?
Become a Guardian Owl Digital Ambassador 
Established in 2016.
Guardian Owl SEO School
a first of it's kind
Why We're Taking Flight 
GAP
between what the economy needs in digital transformation and what is provided in schools, colleges, and in our community. 
LACK
of search engine intelligence, education, and accessibility in our community. 
NEED
 is there. The demand for search engine and digital education is tremendous within our society and continues to grow with the rise of mobile devices.
Why YOU Should Care
Guardian Owl Digital has been a Google Certified Partner since 2013. Google Certified Partners is Google's program for advertising agencies, digital marketing professionals, and other online consultants who manage Google Ads accounts. We create your own business Google Ad Account for your company to buy your own ads directly from Google Adwords Auction.  NO COMMISSION & NO NONSENSE on buying digital Ads across Google My Business, Google Search, Google Display Network, YouTube Preroll, Waze Ads, and More!
FULL ACCESS to Google Study Guides & Exams
Earn Google Specializations: Companies that have Partner status and meet the requirements can earn specializations. Company specializations display your specific product expertise to help win business and differentiate yourself in the market. Choose your path from the Suite of Google education modules, study guides, webinars, and practice exams. Get to Connect with Google:Companies who have earned Partner status have access to Google events, trainings, and certifications. You'll also be able to access Google promotional offers, Google webinars, and connect with our Google Agency Partners. Get Google Certified- Academy for Ads is a Google training program that you can use to grow your advertising skills. It's for anyone who uses ads on Google. When you sign up, you'll be able to access our online courses at any time, and from any device.
Benefits of Being a Google Badged Partner
Our Guardian Owl Digital agency has a Google Certified badge highlighting that certain employees at our company have demonstrated Google Ads skill and expertise by passing assessments and earning certifications through Academy for Ads. The badge also designates we have met Google Ads spend requirements, delivered company and client revenue growth, and sustained performance growth. Although proud of the success, we haven't been able to reach nearly the amount of people necessary in achieving our mission. Educating our community on AI in search engines to create a transparent, white-hat internet marketplace. At Guardian Owl Digital, we believe in the Malcolm Gladwell's 10,000 Hour Rule — The principle holds that 10,000 hours of "deliberate practice" are needed as a prerequisite to become world-class in any field.
We want to help hold you accountable in achieving world class digital transformation right here in

 

Louisville, Kentucky
We Know What Works, And What Doesn't.
Since 2013 we've been working with business owners and enterprises raise their credibility and rankings online.  Every business has unique objectives they are trying to achieve with their online visibility however we've found that the majority of businesses judge if "seo is working" on increased opportunities.  Is the business website receiving more calls, form submissions, chats, and online call to actions.
Our main focus across industries is always to drive an increased volume of relevant visitor traffic to help accomplish those objectives. This doesn't include "sending bot traffic", driving more impressions but no real on-site metrics, or even spam traffic.  This includes rolling up our sleeves, working hard every day, and stayin on a timeline that will meet the business goals we set out to achieve.
We Get Businesses FOUND ONLINE
Guardian Owl New Client Growth Expectations After 45 Days
-10% Increase in New Visitor Website traffic from Organic 
-Website is achieving 3,000-5,000 more impressions on Google every 30 days
-30% Increase in local Search Impressions
-10% Increase in Call or Form traffic
Get the latest weekly search engine changes right to your inbox. 
Be "in the know" of how digital algorithms, platforms like Google, Facebook, and LinkedIn are affecting your business.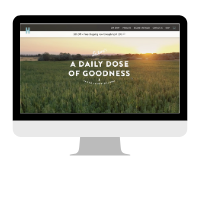 CBD Company
Hectars.com is committed to creating small-batch wellness products for health-minded people, lovingly crafted from pure Kentucky grown and processed hemp.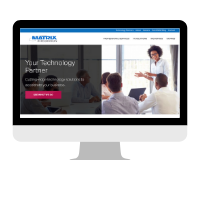 B2B Technology Company
Matrix Integration is a B2B technology company providing cutting-edge technology solutions to accelerate your business.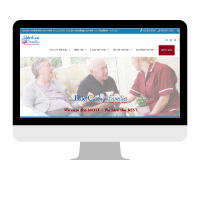 Senior Care Company
ElderCare 4 Families provides quality, dependable, and professional care that aims to preserve independence and contribute to an overall better life for their clients.