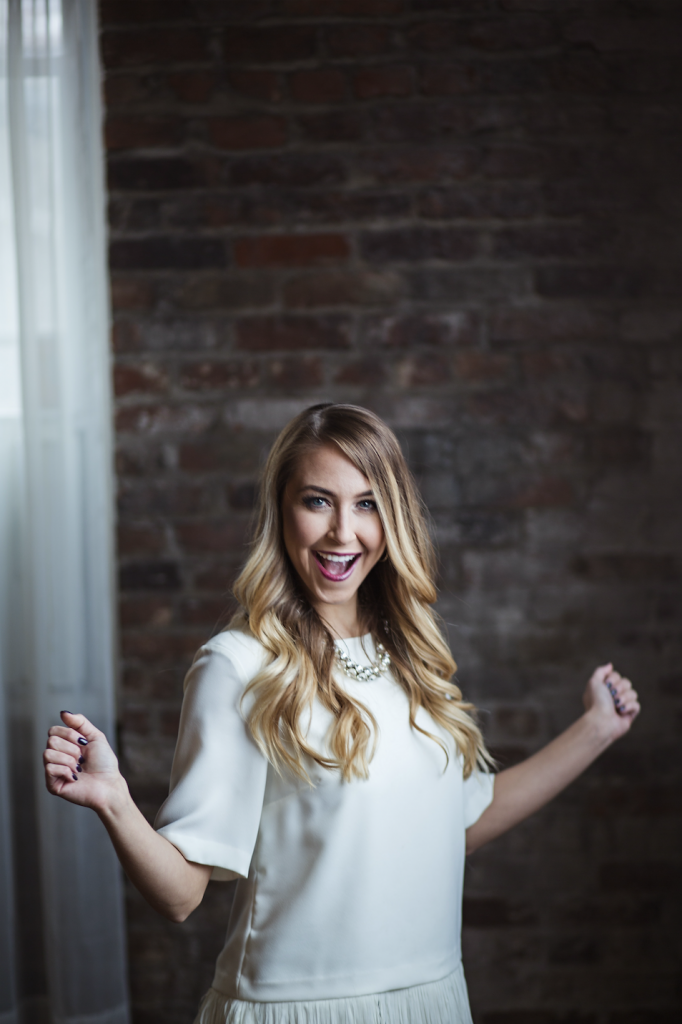 Jenna Ahern: Co-Founder & President
In 2008, Jenna Ahern said that her proudest moment was when she signed her letter of intent to play for the University of Louisville Field Hockey team. These days, her proudest moment is when Guardian Owl Digital Boutique hit $1 million in gross revenue.
Ahern was raised in a single-mom household with two siblings in Lancaster County, PA. Her mom, Linda Ahern, is her greatest role model and inspiration. During her childhood, Ahern spent the majority of her time outside. When talking about her childhood, she highlighted, "My brother and I are 13 months apart and shared a great love for the outdoors. Whether it was basketball, field hockey, or biking, I loved exploring and beating my brother in anything and everything." Growing up in Pennsylvania, she was only a drive away from the Jersey shore. Their family frequented Ocean City, New Jersey for their legendary Manco & Manco pizzas, adventurous boardwalk, and the occasional drive to admire Grace Kelly's childhood home. But the staple to each trip was spending some relaxing quality time with her family.
In 2006, Ahern made the decision to move to Kentucky to attend the University of Louisville, where she continued her field hockey career and pursued a Bachelor's Degree in Marketing with a minor in International Business. She excelled both academically and athletically, earning four Dean's List awards, six Athletic Director Honor Roll acknowledgements, as well as being Vice-Captain of her team in both her Junior and Senior seasons. Ahern believes her greatest moment while at the University of Louisville was when her team earned a spot in the NCAA Sweet Sixteen where she played with some of the most impressive women in her life.
Throughout college, Ahern also worked for J&L Marketing. Upon graduation she started her career with J&L as their Business Growth Strategist. As her career path took her in different directions, her passion for digital marketing and search engine optimization evolved between 2010 and 2014, during which she held positions at American Tire Distributors, Netsertive, and Autotrader.
When discussing her career, Jenna highlights, "I learned there was a real need for transparency and honesty in the digital space. The end user had no education on the search engine solutions he or she was investing in, let alone being able to distinguish poor performance metrics from ones that mattered."
In May of 2014 Jenna Ahern and partner Eric Gunderson saw a need for dedicated digital marketing specialists and began Guardian Owl Digital Marketing. Since then the name has transitioned to Guardian Owl Digital Boutique and has grown to over 30 clients from across the country and seven full-time and part-time employees. When talking about her business, Ahern stated, "Guardian Owl Digital was truly started with a passion to provide clarity for business owners. I wake up everyday believing we still are providing that for every client and more, which for me is very fulfilling."
She is on the boards of the St. Jude Walk/Run to End Childhood Cancer and Women in Digital, and a member of the American Advertising Federation, Greater Louisville Outstanding Women's Organization, and the Louisville Digital Association. When she isn't on the move with building her business and all of her extracurricular activities, she enjoys running and staying physically fit.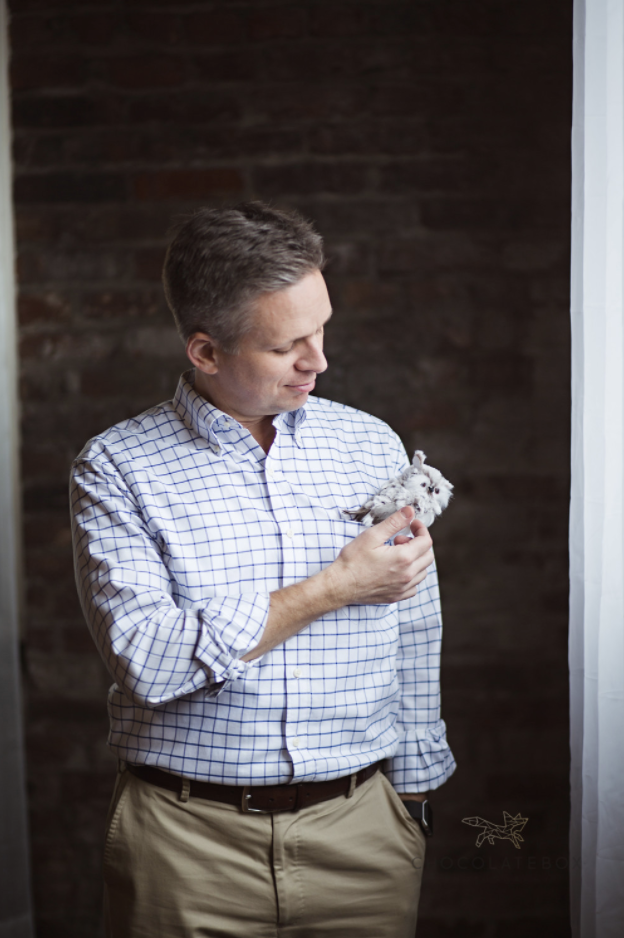 Eric Gunderson: Co-Founder & CEO
Eric Gunderson believes his biggest accomplishments are convincing his wife to marry him and keeping his kids alive…so far. He is also extremely proud to have launched multiple businesses during turbulent times without filing for bankruptcy or missing a mortgage payment.
Gunderson, a Louisville native, attended Bradley University in Peoria, Illinois where he earned his BS in Communications and Political Science. "Being president of my fraternity and the inter fraternity council while working two jobs in college was the best part of my education. I learned how to work with all sorts of different people with different passions and agendas, and how to prioritize my time to achieve my goals." Post graduation, he believed his future was in politics and political campaigns, but after a taste of his first campaign grind, he realized that it really wasn't his true calling. He left politics and decided to give advertising a try on the advice of a friend who told him his work on political campaigns would transition well into advertising.
Over the next twelve years Gunderson worked at four different marketing and advertising agencies where he held the positions of Senior Account Manager, Director or Marketing, and became a Partner at Maverick Marketing & Media. In 2007 he decided to strike out on his own and started Gunderson Marketing and Valeo Communications. Gunderson Marketing is a marketing management service for small businesses looking for experienced assistance in developing, implementing and tracking strategic advertising and branding plans. It specializes in business-to-business, home improvement/trade services, retail, community relations, and entertainment industries. Valeo Communications was marketing consultancy for individual medical and dental practices, and the publisher of Valeo Magazine, a lifestyle publication delivered to more than 40,000 physicians, dentists, and healthcare executives throughout Kentucky and Southern Indiana. Valeo Communications closed its doors in 2014 so Gunderson could focus all his energies on Gunderson Marketing and Guardian Owl Digital Boutique.
With nearly 25 years of experience under his belt, Gunderson says that the biggest proof he has that he is good at what he does is that he has maintained clients for years despite growing competition and the vagabond nature of the marketing industry. He consistently works to help his clients experience a tangible return on investment from their marketing dollars. Gunderson states he's "less interested in branding and awareness than I am surpassing my clients' financial projections." He strives to be a part of a business' success story, he loves helping them achieve their goals and dreams.
When Gunderson isn't working on the success of Gunderson Marketing, Guardian Owl Digital Boutique, and all of their clients, he spends a lot of his time coaching his kids in cross country, basketball, and swimming at Holy Trinity Catholic School. After carting his kids around to various sporting activities and other extracurriculars he dedicates his time to be the President of Grow Smart Louisville, a member of the Better Business Bureau and Louisville Ad Federation.